Design Protection in Europe: Decisions of European and National Courts Volume 2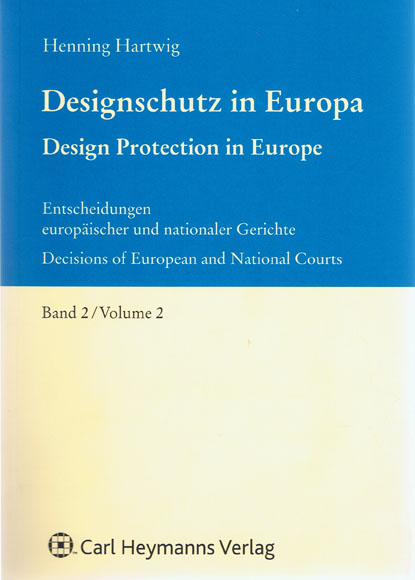 ISBN13: 9783452268099
Published: June 2008
Publisher: Carl Heymanns Verlag KG
Country of Publication: Germany
Format: Hardback
Price: £95.00

Despatched in 5 to 7 days.
Design Protection in Europe Volume II is a collection of decisions of the European and national courts on design protection, which contains decisions from Austria, France, Germany, Spain, Sweden and the United Kingdom, as well as decisions from the Office for the Harmonization in the Internal Market (OHIM) on invalidity of Community designs (including one of the first decisions of the competent Third Board of Appeal). In contrast to Volume I, this Volume II also includes such decisions which, strictly speaking on their face, do not concern questions of design law but rather related areas of law such as copyright protection or the protection of a three-dimensional trademark. Nevertheless, due to their general character, these decisions have an impact on design law. Volume II also contains a second Headnotes Index which is provided in both German and English and which includes the headnotes of 37 additional decisions from Austria, Germany, Switzerland, the United Kingdom and from OHIM. These decisions are neither provided here in their full-text versions nor accompanied by any comments (Appendix 2).
The current collection of decisions is up-to-date to January 31, 2008, unless otherwise indicated. This project will be continued on a yearly basis. The original texts of the decisions including illustrations can be found at http://www.service.heymanns.com.