Common Frame of Reference and Existing EC Contract Law 2nd ed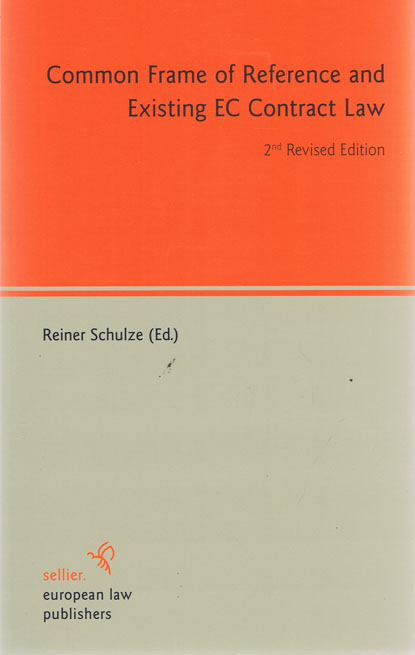 ISBN13: 9783866531239
Published: November 2009
Publisher: Sellier
Country of Publication: Germany
Format: Paperback
Price: £71.00

Despatched in 9 to 11 days.
A number of key developments have taken place in European Private Law in 2009: the European Commission has proposed and made changes in a number of areas of Consumer law; the outline edition of the Draft Common Frame of Reference has been published and the second volume of the Acquis Principles (Contract II) will soon be available.
This second revised edition will therefore draw upon these recent changes with regard to the key question as to what extent the CFR can and should reflect existing EC Contract Law, and to what extent the DCFR has already incorporated the acquis communautaire. The contributions to this volume try to provide answers to this question by analyzing different controversial areas such as the conclusion and content of the contract (pre-contractual duties, non-discrimination or withdrawal), non-performance, remedies, damages and the relation to International Private Law.
The internationally respected authors contributing are: Gianmaria Ajani, Giuditta Cordero Moss, Helmut Heiss, Georg Kathrein, Konstantinos Kerameus, Paul Lagarde, Stefan Leible, Judit Lévayné Fazekas, Ulrich Magnus, Thomas Pfeiffer, Hans Schulte-Nölke, Reiner Schulze, Evelyne Terryn, Christian Twigg-Flesner, Sjef van Erp and Fryderyk Zoll.