The Changing Law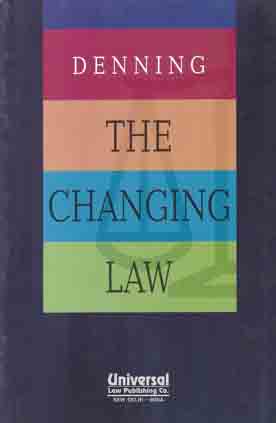 ISBN13: 9788175344341
Published: May 2010
Publisher: Universal Law Publishing Co.
Country of Publication: UK
Format: Paperback
Price: Out of print

Out of Print
2010 Reprint of the 1953 Sweet and Maxwell edition
In this short book-comprising five letures-a judge strips bare the absurd judicial fiction that judges do not make but only interpret the law.
'The reports of their judgments enunciating legal principles, take up many more shelves of the law libraries than does the Statute Book. Referring principally to decisions in the last three years, the author shows that recently a legal revolution has occurred to adapt the law to the needs of the Welfare State, the rights of married women in the home have been radically altered, and it has become possible effectively to sue hospitals for negligence, and to overcome the worst injustices of the Rent Acts. Those are a few illustrations, among many, of the changes brought about by the work of the courts.