The Indigenous Peoples Convention: Perspectives Offered by Article 12 of ILO Convention No.169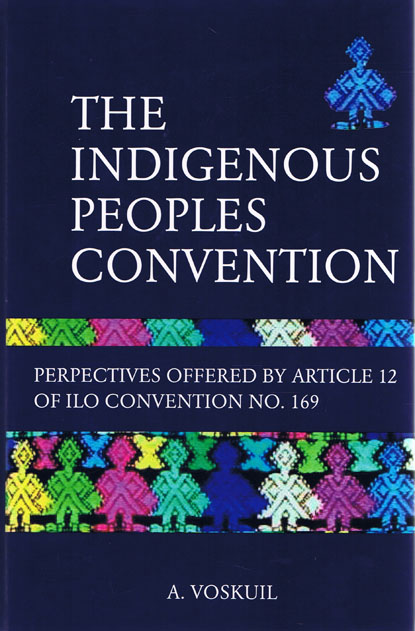 ISBN13: 9788299825504
Published: December 2009
Publisher: LS Fair Publishing
Country of Publication: Norway
Format: Hardback
Price: £110.00

Despatched in 10 to 12 days.
In 1989 the International Labour Organisation (ILO) adopted Convention no.169. This Convention aims to promote and protect the rights of indigenous and tribal peoples in independent countries. It is to date the only legally binding international instrument to do so in a comprehensive way. The present study is the first of its kind concerning Convention no.169.
The basic principles of this human rights Convention are respect for the peoples' indigenous identity in the broadest sense of the term, and recognition of their right to participate in decision-making processes affecting them. Indeed, the indigenous peoples themselves contributed to achieving that recognition and to the development of the law concerning them. The adoption of the ILO Convention in 1989 has stimulated progress in the formulation and development of indigenous rights globally, regionally and on the local, domestic plane. The Convention has been a source of inspiration for the United Nations Declaration on the Rights of Indigenous Peoples which the UN General Assembly adopted in 2007 ˗ although the two instruments have a categorically different legal nature.
This study explores the general thrust of the ILO Convention from a legal, theoretical point of view. Whilst making reference to other relevant human rights documents, it discusses the theoretical framework of international labour law in particular. Focus is on the collective dimension of the rights stipulated. Approaching the Convention through the prism of its article 12, the study hence concentrates on the collective entitlements which the first part of that provision sets forth in respect of the peoples concerned.
In order to achieve a comprehensive understanding of Convention no.169 the study adopts an initially broad, panoramic approach to the topic. It describes the institutional and normative framework within which the ILO instrument operates, its historical background and its conceptual context. Subsequently, focus shifts to the text of the Convention. It suggests the proper interpretative approach to its promotional language and analyses concepts developing within the law on indigenous peoples. The final part of the study discusses the object and purpose of article 12(1), which stipulates that the peoples concerned shall have the ability to ensure that their legally recognised rights be protected effectively, including by means of legal proceedings. In spite of a growing body of norms concerning indigenous peoples, there has not been a similar improvement in the peoples' access to appropriate dispute resolution mechanisms. The question considered is inter alia whether an international forum should be empowered to grant access to indigenous peoples and secure the international implementation of their competency to take legal proceedings. Thus this part explores the means the provision prescribes to achieve its core objective: the effective protection of indigenous peoples' rights.