The Laws of the Hittites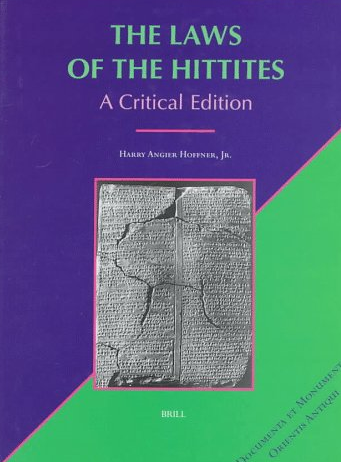 ISBN13: 9789004108745
ISBN: 9004108742
Published: July 1999
Publisher: Brill Academic Publishers
Country of Publication: The Netherlands
Format: Hardback
Price: Out of print

The first critical edition of the Hittite laws since 1959, containing much new textual material. Presents manuscripts in the "score" format, distinguishing Old Hittite from later copies, and based upon a fresh collation of the original tablets.
The commentary examines the linguistic, jurisprudential and cultural aspects of the laws against the background of the entire Hittite textual corpus, archaeological data, and other Ancient Near Eastern law corpora.
In addition the volume contains a concordance of the manuscripts, an analysis of the palaeographic and linguistic criteria used in dating the manuscripts, a glossary of words occurring in the laws, identifying both law number and manuscript where each occurrence is found, indexes of Hittite, Sumerian and Akkadian words, of ancient texts cited, and of topics mentioned. Photographic plates of Old Hittite copies are also included.