Global Commons and the Law of the Sea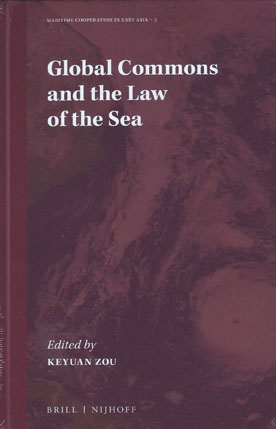 ISBN13: 9789004373327
Published: August 2018
Publisher: Brill Nijhoff
Country of Publication: The Netherlands
Format: Hardback
Price: £93.00

'Global Commons' refers to resource domains or areas that lie outside of the political reach of any one State, including sea areas beyond national jurisdiction and Antarctica. The concept of 'global commons' is a living concept and can accommodate, over time, other commons at the international level, such as biodiversity and generic resources.
The outlook for the global marine commons is not encouraging: fishery resources continue to deplete, marine biodiversity continues to reduce, and plastic wastes in the oceans continue to increase. In international law, there are legal regimes governing global marine commons, the most important of which is the 1982 United Nations Convention on the Law of the Sea (LOSC). Effective as of 1994 LOSC governs the high seas, international seabed and its resources, marine environmental protection, and fisheries.
Global Commons and the Law of the Sea offers intellectual discussions on global marine commons. It contains six parts respectively addressing the principle of the common heritage of mankind (CHM), freedoms of high seas, deep sea mining and international seabed, area beyond national jurisdiction (ABNJ) governance, management of geoengineering and generic resources, and recent developments in the polar regions.