Understanding the CISG 3rd ed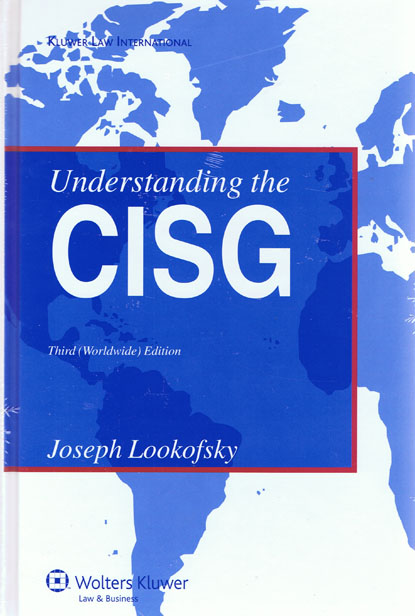 ISBN13: 9789041125897
Published: March 2008
Publisher: Kluwer Law International
Country of Publication: The Netherlands
Format: Hardback
Price: Out of print

Earlier editions of this incomparable guide came in separate volumes for the United States, Europe, and Scandinavia, as these three areas represent significant segments of CISG practice and also notable variations in the application of the Convention.
Today, however, the CISG has gained greater prominence in dozens of jurisdictions worldwide, and similarities as well as differences in how the Convention is understood and applied have become increasingly relevant for all CISG practitioners. Hence, a worldwide edition, focused on the rules and case law of greatest practical importance in all Contracting States, is here provided—although this new edition continues to account for regional anomalies insofar as they impact on the interests of merchants (and their lawyers) in the real CISG world.
With this book as their guide, lawyers handling international sales contracts and disputes in any jurisdiction will confidently navigate such areas of practice as the following:-
determining when the CISG applies;
freedom of contract under Article 6;
interpretation and good faith;
formation, validity, defenses to enforcement;
notice of non-conformity;
damages for breach, mitigation;
Article 79 liability exemptions;
agreed remedies, disclaimers; and
key reservations under Articles 92-96.
Understanding the CISG includes a representative sampling of the more than 2,000 CISG court judgements and arbitral awards that have been reported. Concrete illustrations are provided to help clarify the (sometimes complex) way CISG rules work. Five appendices offer a wealth of reference material, including the complete text of the Convention and an extensive table of cases and arbitral awards.
For virtually all cases likely to invoke the CISG, this valuable book will render sterling service to practitioners anywhere, just as it will provide law students with an effective CISG learning tool. No other CISG source is at once so authoritative and so succinct.