International Encyclopaedia of Laws: Contracts Looseleaf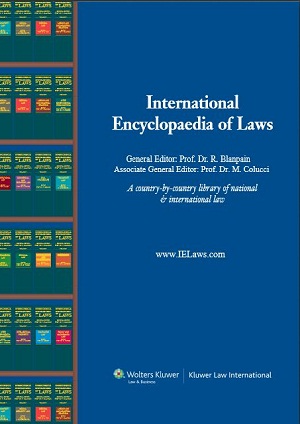 ISBN13: 9789065449412
Latest Release: May 04, 2018
Publisher: Kluwer Law International
Country of Publication: The Netherlands
Format: Looseleaf, 10 Volumes
Price: Price on Application

Subscription Type: Pay-as-you-go
Contracts seal the fate of international transactions. Whether they stand on firm legal ground may hinge upon a minute detail. The Contracts subset of the International Encyclopaedia of Laws sheds light on "the fine print" in the world of contracts, helping ensure the viability (or probe the non-viability) of these detail-oriented instruments.
Contracts encompass the national monographs of a wide variety of countries, written by experts from those countries. Each national monograph is divided into two parts: the first addresses the general principles at issue, and the second covers the specific types of contracts. The work also addresses international aspects of contract law.
The succinct yet scholarly quality of this resource and the practicality of the information provided make it a valuable time-saving tool for business and legal professionals. The updated supplements ensure a library that its resources will remain current on changes to legislation and policy in jurisdictions worldwide.
Updating supplements to this loose-leaf are charged separately on publication.