OECD Transfer Pricing Guidelines for Multinational Enterprises and Tax Administrations 2010 Edition and Transfer Pricing Features of Selected Countries 2015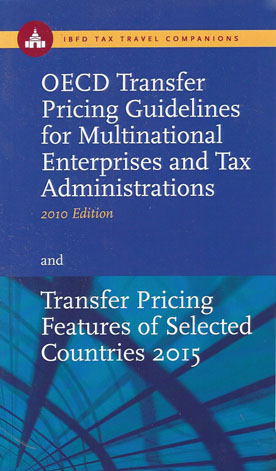 ISBN13: 9789087223311
Published: September 2015
Publisher: IBFD Publications BV
Country of Publication: The Netherlands
Format: Pocketbook
Price: £79.00

Transfer pricing is one of the most important issues for multinational companies as they strive to ensure that each company in the group earns a fair share of the profits after considering its functions and risks.
Tax authorities, however, are concerned that the inter-company transfer prices are being used to reduce taxable profits in their jurisdiction. This has resulted in a sharp rise in transfer pricing regulations and enforcement, which makes transfer pricing controversies a major tax issue for companies, and particularly so in an era when base erosion and profit shifting (BEPS) issues are taking centre stage.
This book contains the official text of the 2010 OECD Transfer Pricing Guidelines for Multinational Enterprises and Tax Administrations, together with information on transfer pricing in selected countries. The countries were chosen on the basis of their geographical and economic importance as well as the amount of transfer pricing activity.
Each country chapter provides a concise description of the current transfer pricing laws, guidelines and methodologies in practice in that particular country, and the information is presented in a domestic as well as an international context.
This book provides a handy reference guide for those actively working in the field of transfer pricing, with a standardized country chapter outline allowing for quick and easy comparisons between countries.