Swedish Companies Act 2005 In Translation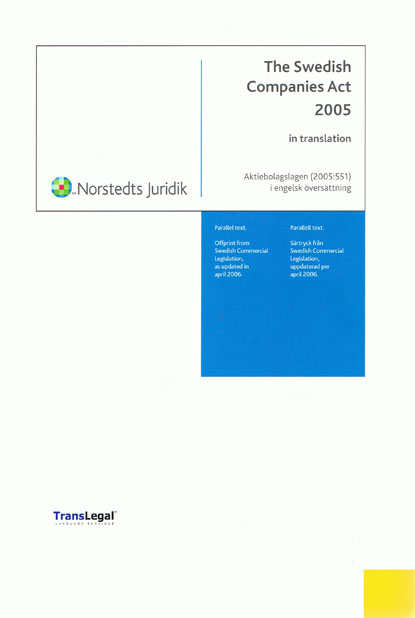 ISBN13: 9789139011705
ISBN: 9139011704
Published: July 2006
Publisher: Wolters Kluwer Sweden
Country of Publication: Sweden
Format: Paperback
Price: Price on Application

There are some 300,000 limited companies in Sweden. The basic rules relating to limited companies are now set forth in the new Swedish Companies Act (SFS 2005:551), which entered into force on 1 January 2006.
One of the guiding principles in the drafting of the new Companies Act has been to make it as lucid and user-friendly as possible. Thus, for example, rules specifically applicable to public companies are to found at the end of each chapter.
Companies whose articles of association fail to comply with the new Act must, at the first annual general meeting held after the Act has entered into force, adopt a resolution to adapt the articles of association to the new Act.
The translation has been made by Translegal Sweden A13. This book is an offprint from the loose-leaf-publication Swedish Commercial Legislation as updated in April 2006.