The Essential Guide to Credit Management and Debt Recovery in Hong Kong, Singapore, Malysia and India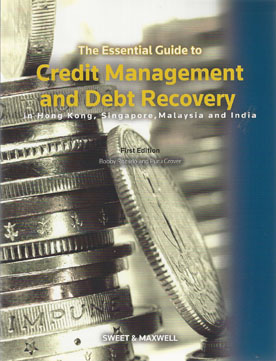 ISBN13: 9789626614051
Published: August 2011
Publisher: Sweet & Maxwell Asia Ltd
Country of Publication: Hong Kong
Format: Paperback
Price: £80.00

Usually despatched in 1 to 3 weeks.
In the wake of the recent global financial and economic crisis and slow down, the risks of businesses resulting from bad debt and ineffective credit controls are greater than ever before. For businesses and companies to survive in these difficult economic times, there must be effective systems in place to successfully manage credit risks and recover bad debt.
The Essential Guide to Credit Management and Debt Recovery is a practical, easy-to-follow guide to proven credit management and debt recovery systems throughout the Asia-Pacific region (focusing on Hong Kong, Malaysia, Singapore & India).
Outlines step-by-step processes:-
Provides knowledge to form a foundation for strong credit and credit collection management in a new, electronic and cyber-credit based economy
Offers on-going education and training as a result of the advent of new technology leading to new policies, regulations and communication preferences
Up-to-date content with useful sample forms:-
Updated to ensure the principles, practices, and procedures outlines are effective and relevant to the focused regions of Hong Kong, Malaysia, Singapore and India
Includes helpful specimen invoices, letters, and reminders which can be modified to suit any businesses' needs