Hong Kong Conveyancing and Property Law Handbook 3rd ed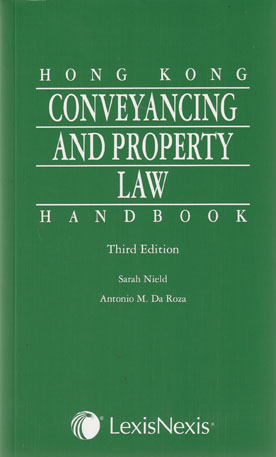 ISBN13: 9789628937608
Published: July 2007
Publisher: LexisNexis Butterworths Hong Kong
Country of Publication: Hong Kong
Format: Paperback
Price: £110.00

Usually despatched in 1 to 3 weeks.
Hong Kong Conveyancing and Property Law Handbook (3rd Edition) is a detailed reference work containing up-to-date materials on the Conveyancing and Property Ordinance (Cap 219) and Land Registration Ordinance (Cap 128), the two most important Ordinances pertaining to conveyancing law and practice in Hong Kong.
This Handbook reproduces the Ordinances as currently in force, noting all amendments and repeals and providing section-by-section annotations. Annotations encompass significant judicial decisions and rules of court, provide definitions of words and phrases, and discuss practical aspects and contentious issues relating to each section. The text is clear, succinct, fully cross-referenced and supplemented by tables of cases, legislation and other sources.
This edition also includes the consequential amendments to the two Ordinances pursuant to the Land Titles Ordinances (Cap 585), which is not yet in force, in note form.
This Handbook is the most informed and convenient guide available to Hong Kong conveyancing law, setting out all information every likely to be needed on the legislative regime and its application. It will prove indispensable to lawyers, business professionals, investors, estate agents, government officials, academics, students and all those who are engaged or interested in the dynamic practice of conveyancing in Hong Kong.