Discrimination Law In Practice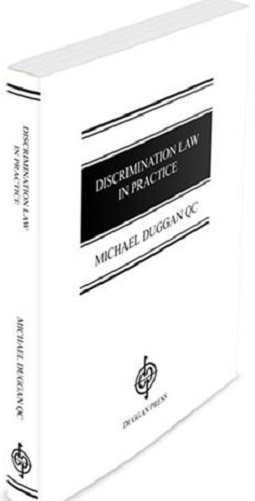 To be Published: June 2020
Publisher: Duggan Press
Country of Publication: UK
Price: £175.00

Due 2017, this book will be a comprehensive exposition of equality and discrimination law in the UK. It is intended to provide a complete practical guide for the practitioner or HR Manager in this field and will cover the following areas:
A brief history of equality and discrimination.
The structure of the Equality Act 2010.
European Concepts.
Human Rights: Equality or discrimination law?
From Recruitment to termination.
The prohibited grounds.
The prohibited conduct.
Age Discrimination.
Disability discrimination.
Race discrimination.
Sex discrimination.
Maternity and Paternity.
Religion and Belief.
Sexual Orientation.
Gender reassignment.
Pensions.
Bringing and defending claims.
The role of the ECHR Commission.
Non employment areas.
Equal pay.
Precedents.
Further details will provided in due course.