Intellectual Property in Europe 3rd ed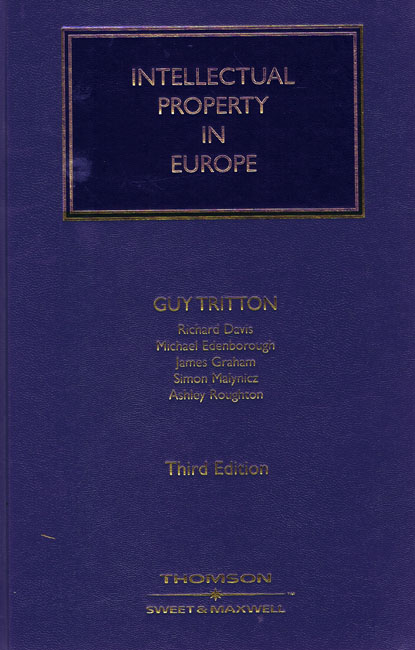 ISBN13: 9780421908505
Published: December 2007
Publisher: Sweet & Maxwell Ltd
Country of Publication: UK
Format: Hardback
Price: Out of print

The third edition of this established and successful main work covers the wide range of laws regulating intellectual property in Europe. First published in 1995, it has become recognised as the leading guide to all aspects of IP law in Europe, including both Community law and the international conventions affecting protection of IP rights.
The book provides expert commentary on the practical aspects of the subjects discussed, including licensing, franchising, joint ventures and enforcement. It has been extensively updated to reflect the many developments in this area since the last edition, including amendments to European patents legislation, Community design and the Copyright Directive, as well as coverage of substantive new case law on the implementation of the relevant EC Directives.
The new edition also highlights national differences (where there are significant contrasts in the manner of implementation of EC legislation into national law) and points out diverging national trends.
The only book available that covers the whole range of laws and regulations affecting IP in Europe
Discusses each subject area in general European terms and then highlights individual national differences
Considers the practical dimensions of the subject as well as substantive law
Covers related EC competition law issues