Guthrie's Guide to Better Legal Writing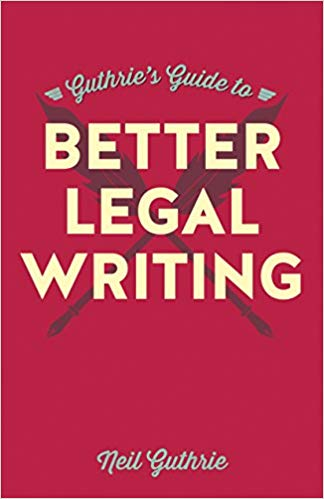 ISBN13: 9781552214725
Published: December 2017
Publisher: Irwin Law Inc
Country of Publication: Canada
Format: Paperback
Price: Price on Application

Lawyers like to think they are good writers. Their non-lawyer readers are more likely to describe their writing as turgid, pedantic, Latin-filled, jargon-ridden, misspelt, ungrammatical, and inelegant.
Guthrie's Guide to Better Legal Writing won't solve all your problems, but it will help you make your prose clear, correct, and compelling.
The focus is on communicating more effectively in e-mail, letters, memos, blog posts, client updates, and social media, but there are some pointers on contractual drafting and written advocacy as well.
A bit of strategy, some grammar and spelling, and a lot of style.