The Banker's Remedy of Set-Off 4th ed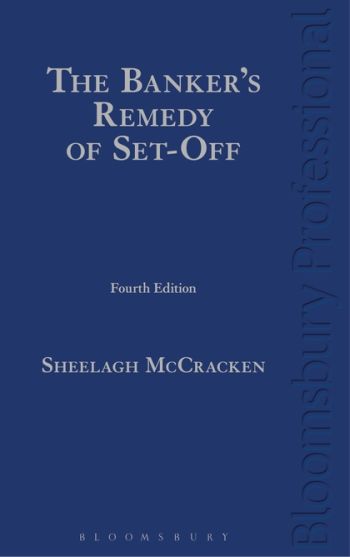 ISBN13: 9781784516826
To be Published: August 2021
Publisher: Bloomsbury Professional
Country of Publication: UK
Format: Hardback
Price: £260.00

Divided into five Parts that discuss in great detail the relevance, concept, nature, scope and application of set-off, The Banker's Remedy of Set-Off traces the development of the concept from its varying origins in statute, equity and contract. It argues that the concept is rooted in notions of justice and fairness and that in its modern form set-off provides an effective and highly useful mechanism for reducing risk in common banking transactions.
The book highlights not only the actual scope of set-off, but also its manner of operation. It cuts through the confusing terminology which often obscures the role of set-off, carefully distinguishing set-off from combination and netting.
With case law and legislation fully updated, the new 4th edition will also include:
Development of the analysis of: priority issues, both pre-and post-insolvency; practical scenarios illustrating the mechanics of set-off; and netting, both under general law and statute and its relationship with the doctrine of combination as well as set-off.
Coverage and analysis of new topics including: the role and impact of set-off and netting in the financial markets, extending the examination beyond the current focus on specific transactions between banker and customer/client; and the operation of set-off and netting under personal property securities- style legislation recently implemented in Australia, drawing on comparative material in Canada and New Zealand and on the work of various international agencies;
Further exploration of the conceptual basis for set-off in the light of the authors current research on the doctrines of marshalling and contribution, re-examining in particular a range of factors potentially influencing the intervention of equity.