Consumer and Trading Standards: Law and Practice 2018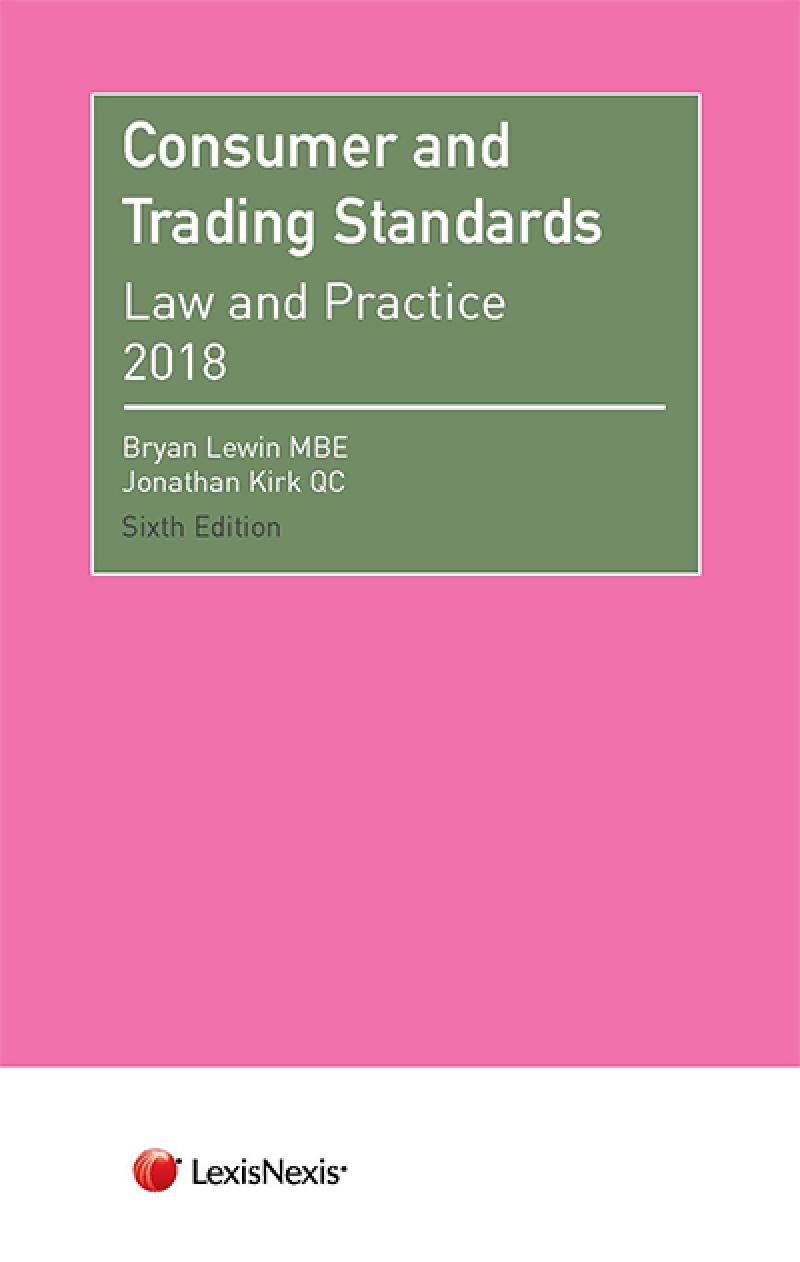 ISBN13: 9781784733933
Published: December 2017
Publisher: LexisNexis Butterworths
Country of Publication: UK
Format: Paperback
Price: Out of print

The user-friendly text of the 6th edition of Consumer and Trading Standards: Law and Practice provides a clear and exhaustive analysis of the law including case law and its application, wording of the statutory provision, plus expert commentary and analysis of the practical issues.
This edition contains new chapters on:
environmental standards including fly-tipping and statutory nuisance
the Primary Authority after the new scheme came into force on 1st October 2017 following implementation of the Enterprise Act 2016
The existing chapters have been thoroughly updated to include new material on:
prices, including the new 2016 PPG (Pricing Practices Guide) and commentary on reference pricing, RRP and comparative pricing against competitors
information including the General Data Protection Regulation
interpretation of consumer law, following Brexit
ravel, including package travel, timeshare and compensation rights for delays and cancellations
advertising, including a guide to the ASA and judicial review of ASA decisions
unfair commercial practices to include the new Commission Guidance on the Unfair Commercial Practices Directive
unfair contract terms including new domestic and European case-law
product safety, including EU changes and guidance on the Psychoactive Substances Act 2016
intellectual property, including the Supreme Court decision in R v M, R v C on grey goods
consumer rights, including additional commentary on the Provision of Services Regulations
Plus a complete review of text following Brexit. This title covers the law in England, Scotland, Wales and Northern Ireland.