Applying GAAP 2018-19: A Practical Guide to Financial Reporting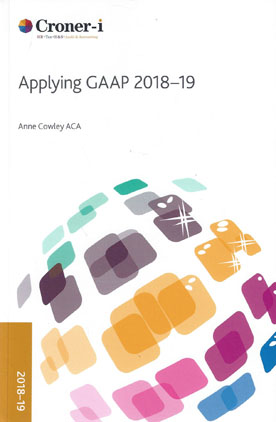 ISBN13: 9781788871464
Published: June 2018
Publisher: Croner-i
Country of Publication: UK
Format: Paperback
Price: Out of print

Applying GAAP explains in detail how to apply FRS 102 with worked examples, disclosure suggestions and practical tips on implementation. Written by Wolters Kluwer UK technical writers, this edition takes you through all sections of FRS 102 providing guidance on the recognition, measurement, disclosure and presentation requirements of the standard.
Explaining the requirements of the standards in clear, easy to follow commentary with worked examples, disclosure suggestions, and advice on best practice, the book is an ideal companion for accountants (or accountancy students) who are preparing or auditing accounts under UK GAAP.
Guidance is provided to reflect all accounting standards and related legislation. The information is cross-referenced with the law and standards so that you can find guidance quickly and easily, saving you valuable, and often chargeable, time.
Each chapter covers recognition, measurement, presentation and disclosure issues:
Introduction
Concepts, Principles and Policies
Financial Statement Presentation
Groups
Tangible and intangible assets and impairments
Inventories
Financial Instruments
Leasing
Provisions and Contingencies
Revenue
Income Taxes
Foreign Currency Issues
Borrowing Costs
Employee Benefits and Share Based Payments
Events after the end of the Reporting Period
Related Parties
Public Benefit Entities
Other Guidance
Transition to FRS 102