Accounting Standards 2019-20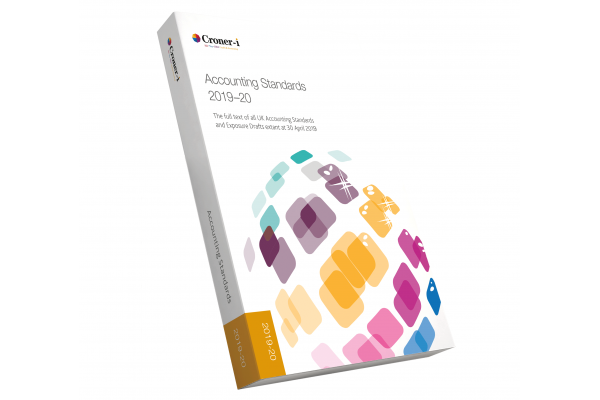 ISBN13: 9781788872829
Published: July 2019
Publisher: Croner-i
Country of Publication: UK
Format: Paperback
Price: £105.00

This book contains all UK accounting standards, amendments and exposure drafts extant at 30 April 2019. The volume includes the full suite of current UK GAAP standards, FRSs 100 to 105. It includes:
All extant UK GAAP accounting standards and amendments
Exposure drafts
Staff Education Notes and other FRC documents
Relevant ICAEW Technical releases
The 2019-20 book includes the March 2018 standards that incorporate the amendments published by the FRC in December 2017 as a result of the triennial review of FRS 102. It incorporates changes to UK accounting standards and exposure drafts between 1 May 2018 and 30 April 2019 including the FRC's Annual Review of FRS 102 published in January 2019.
Designed for maximum efficiency and presented in a logical format, Accounting Standards 2019-20 helps you find what you need quickly and easily. The standards are fully cross-referenced with helpful footnotes which identify relevant changes or revisions to documents since they were first issued.
This is an essential reference volume for those preparing and auditing statutory accounts in the UK.