Implementing GAAS 2019-20: A Practical Guide to Auditing and Reporting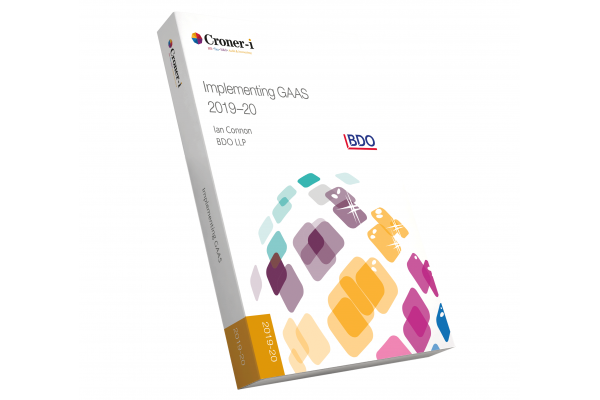 ISBN13: 9781788872874
Published: July 2019
Publisher: Croner-i
Country of Publication: UK
Format: Paperback
Price: £105.00

Authored by BDO LLP, Implementing GAAS 2019-20 is a detailed guide addressing how to apply the requirements in Generally Accepted Auditing Standards (GAAS) and related documents in the UK.
The FRC and other regulators regularly review the work of auditors and identify areas for improvement, such as the performance of analytical procedures, impairment testing and assessment of going concern. This comprehensive reference provides essential guidance to help you ensure that you are not at the receiving end of regulator criticism.
The guide is designed for ease of use to enable working efficiently and quickly with the standards and contains many examples, illustration of recent reports and coverage of problem areas. As such, it is an ideal reference for practitioners, auditors, students, accountants in business and anyone else involved in auditing and reporting.