Preparing IFRS Accounts 2013-14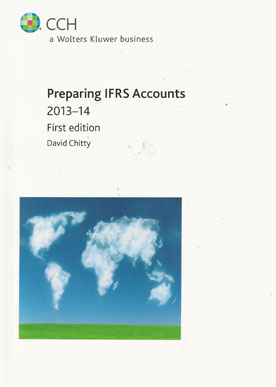 ISBN13: 9781847987716
Published: December 2013
Publisher: Croner-i
Country of Publication: UK
Format: Paperback, A4
Price: Out of print

CCH Preparing IFRS Accounts offers a comprehensive and easy to use reference guide for anyone who is responsible for preparing or auditing IFRS accounts for their company or their clients. CCH Preparing IFRS Accounts provides so much more value to the practitioner than model IFRS statements on their own.
Part of the popular CCH Preparing Accounts series, this new title reflects the growing importance of IFRS within the UK.
New for this edition
CCH Preparing IFRS Accounts is an updated and substantially revised version of CCH IFRS Model Financial Statements 2011 and now covers all standards extant for the reporting of periods starting on or after 1 January 2013.
Its updated content includes:-
Detailed commentary on the current standards, including the full disclosure requirements for each standard.
Supporting examples taken from the text of the original standards.
Pro-forma financial statements.
Disclosure checklist.
Commentaries on the standards to aid the preparation of financial statements.
A chapter containing full commentary on IFRS for SMEs.
A chapter explaining IFRS 1 (First-time Application of International Financial Reporting Standards) to help companies that are converting from an existing national GAAP to IFRS. This contains important disclosure requirements as well as rules on the treatment of the transition itself.