The Anti-Bribery and Anti-Corruption Review 3rd ed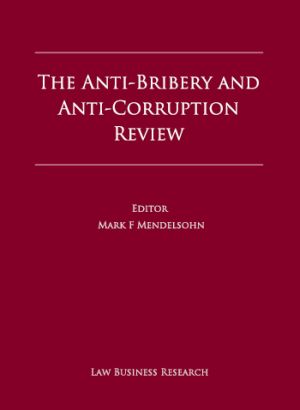 ISBN13: 9781909830318
Published: December 2014
Publisher: Law Business Research Ltd
Country of Publication: UK
Format: Hardback
Price: Out of print

This third edition of The Anti-Bribery and Anti-Corruption Review presents the views and observations of leading anti-corruption practitioners in jurisdictions spanning every region of the globe. The worldwide scope of this volume reflects the reality that anti-corruption enforcement has become an increasingly global endeavor, resulting in a challenging environment for anti-corruption practitioners and the clients they advise.
Over the past year, a growing number of countries enacted or amended significant anti-corruption and anti-bribery legislation and, perhaps more importantly, increased their enforcement of those laws. This volume touches upon a wide range of such legislative developments.
In the United States, enforcement authorities continue to vigorously enforce the Foreign Corrupt Practices Act (FCPA), with the past year's cases showing both an increase in the number of charges against individuals and a continued focus on corporate conduct. The investigation and enforcement focus cuts across a range of industries including: pharmaceutical and medical device companies, the financial, mining, and aviation industries, and the energy sector.
The foreign bribery landscape grows increasingly complicated for multinational companies, as China, the United Kingdom, Norway, and Canada, among other countries, have each launched significant investigations and/or brought a substantial number of corruption actions in the past year related to international business transactions. In a June 17, 2013 keynote address, then Department of Justice Acting Assistant Attorney General Mythili Raman commented 'Through our increased work on prosecutions with our foreign counterparts and our participation in various multi-lateral fora like the OECD and United Nations, it is safe to say that we are cooperating with foreign law enforcement on foreign bribery cases more closely today than at any time in history'.