CPAG: Child Support Handbook 2019/2020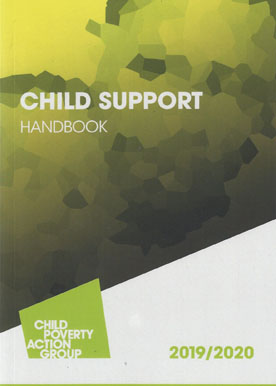 ISBN13: 9781910715505
Published: June 2019
Publisher: Child Poverty Action Group
Country of Publication: UK
Format: Paperback
Price: £36.00

The annual Child Support Handbook is the standard practical guide to the statutory child maintenance scheme. This latest edition covers all the current arrangements for applying for, collecting and enforcing child support.
It includes details on how child support is calculated and how this can be varied, what happens if parentage is disputed or if parents share their children's care, the role of the courts, how old cases are closed and transferred, how to get a decision changed and how the Child Maintenance Service collects arrears.
Practical examples and tactical tips for dealing with the Child Maintenance Service are included throughout, and the book is fully indexed and cross-referenced to the latest legislation and caselaw.