CPAG: Benefits for Students in Scotland Handbook 2019/20 17th ed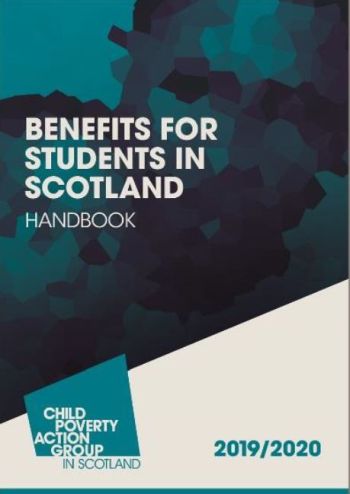 ISBN13: 9781910715581
Published: October 2019
Publisher: Child Poverty Action Group
Country of Publication: UK
Format: Paperback
Price: £28.00

The companion to the popular Student Support and Benefits Handbook, this annual title is the key guide to the benefits system for students in Scotland.
It includes a quick guide to the grants and loans available for further and higher education in Scotland, and clear, easy-to-use information on students' benefit entitlement and how this is affected by their student income. Also included is information on how benefits are affected in vacations and if a student takes time out from their course.
Fully updated for the 2019/20 academic year, the book is an invaluable resource for anyone who advises students in Scotland. It is fully cross-referenced to the law and includes easy-to-use checklists and examples.