A Practical Guide to the Law of Enfranchisement and Lease Extension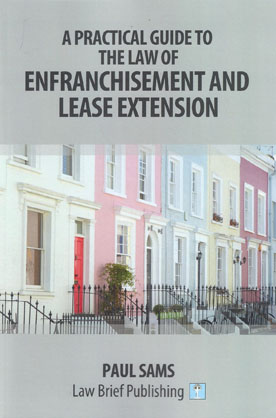 ISBN13: 9781911035671
Published: May 2018
Publisher: Law Brief Publishing
Country of Publication: UK
Format: Paperback
Price: £29.99

As time goes by leases get shorter and thus the value of the same can go down whilst other prices for properties around go up. This book examines the issues of short leases, what can be done to extend them and the practical considerations surrounding the same.
Alternatives are discussed including the right to purchase the freehold to the properties in question (enfranchisement), exercising the Right To Manage provisions that exist and considering alternatives to leasehold by way of common hold.
This book provides a practical guide to practitioners on how to approach such matters.