Montreal Convention Commentary Looseleaf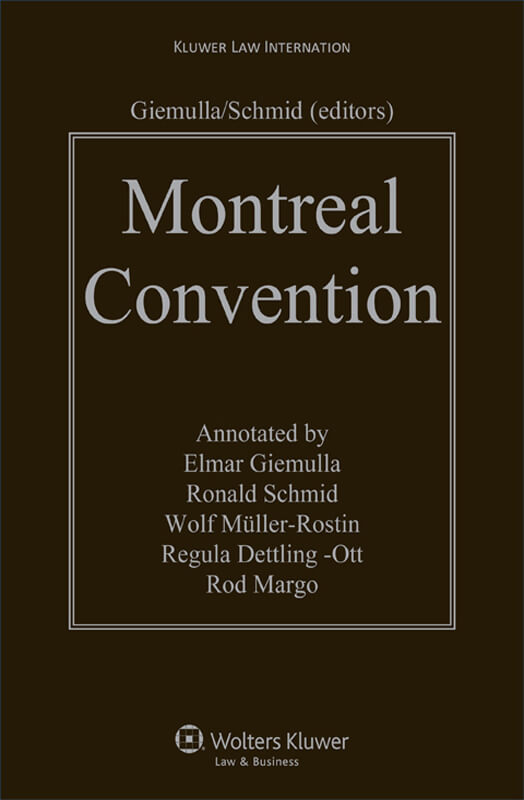 ISBN13: 9789041124562
Latest Release: December 12, 2018
Publisher: Kluwer Law International Subscriptions
Country of Publication: The Netherlands
Format: Looseleaf
Price: Price on Application

Subscription Type: Pay-as-you-go
The Montreal Convention on the Unification of Certain Rules for International Carriage by Air went into force in November 2003.
For its signatories - which include most European countries, the European Community itself, and the United States of America - the new Convention replaces the Warsaw Convention and its various protocols and related treaties. Accordingly, for these countries Kluwer's classic looseleaf resource Warsaw Convention is supplemented by this definitive looseleaf guide.
Like its widely used predecessor, the Montreal Convention commentary provides article-by-article annotation and is updated regularly to keep pace with developments in the complex system of liability encompassed by the Convention. The commentary covers ongoing developments in such crucial aspects as the following:-
principles for determining applicable law;
applicability of national law;
the electronic documents for carriage;
liability for passenger's injuries and death;
liability baggage and cargo damages and delay;
limited liability versus unlimited liability;
relationship between contractual and actual carrier; and
insurance issues.
The content of the
Montreal Convention
commentary and its updates will be drawn from every relevant source, including relevant case law, the legal literature of air law, and national and international legislation and administrative law.
In addition to the article-by-article annotation, the user will find useful information such as a synopsis comparing the Warsaw and Montreal Conventions, IATA Conditions and Resolutions, relevant EU Regulations, and a list of the contracting parties to the Convention.
A subscription to the Montreal Convention commentary provides an indispensable research tool and an enormous wealth of information for anyone who deals with legal issues arising from civil air law, including courts, airline managers, air cargo operators, freight forwarders, legal counsel, law firms, officials involved in drafting policy wordings, and professionals involved in the insurance aspects of claims such as adjusters and underwriters.