Reports of Cases Argued and Determined in the Court of Kings Bench 1st ed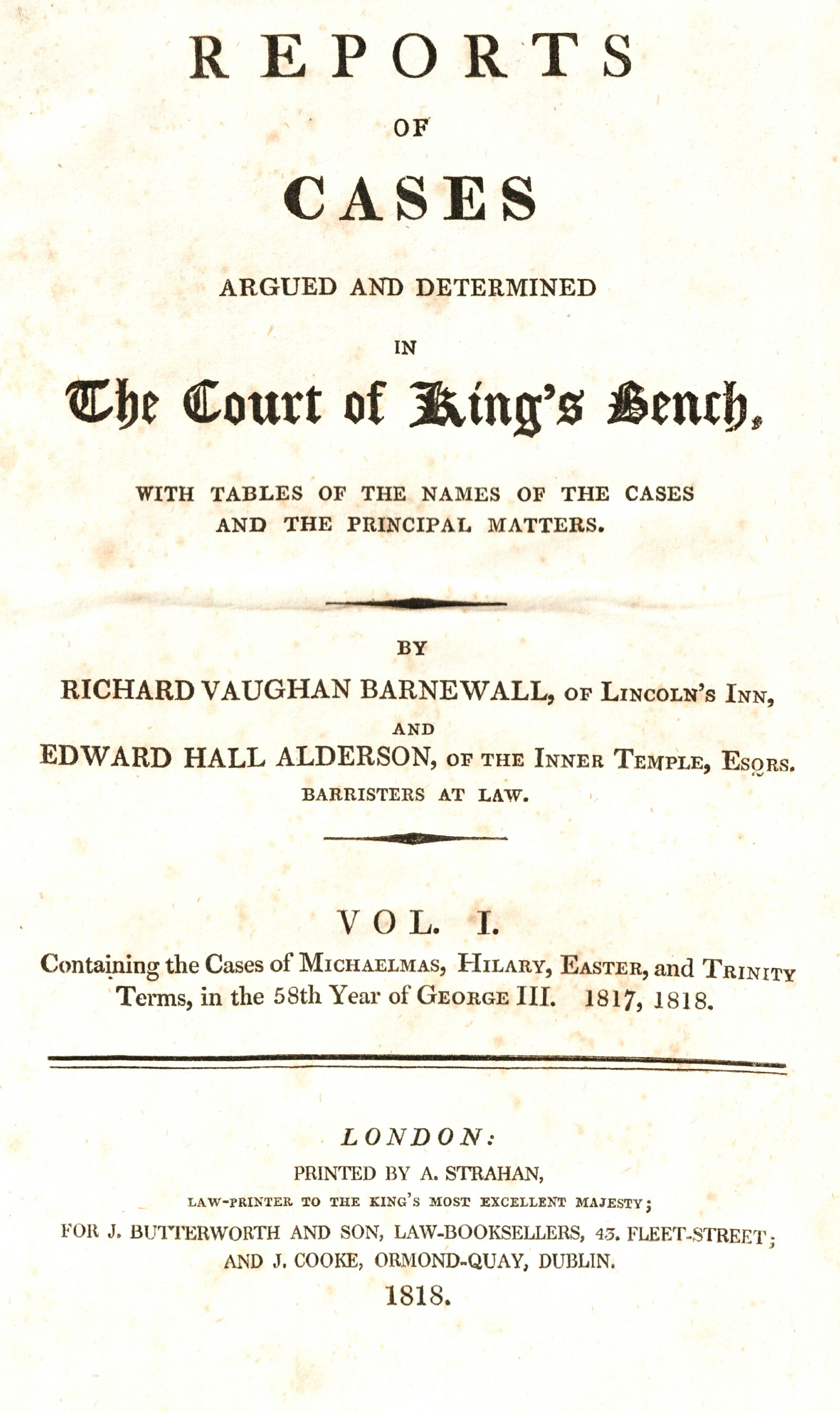 ISBN13: 000621
ISBN: 000621
Published: December 1817
Publisher: J. Butterworth & Son and J. Cooke
Country of Publication: London,UK
Format: Octavo, 5 Volumes
Price: £100.00
(Second Hand)

Five volumes covering the period 1817-1822
Book condition:Good
Binding:Brown Buckram
Reports
Of
Cases
Argued and determined
In
The Court of King's Bench
With Tables Of The Names Of The Cases
And The Principal Matters.
By
Richard Vaughan Barnewall, of Lincoln's Inn,
And
Edward Hall Alderson, of The Inner Temple, Esqrs.
Barristers At Law.
In Five Volumes
Vol. 1
Containing the cases of Michaelmas, Hilary, Easter and Trinity
Terms, in the 58th Year of George III. 1817, 1818.
London:
Printed by A Strahan
Law-Printer To The King's Most Excellent Majesty:
For J. Butterworth And Son, Law-Booksellers, 45, Fleet-Street;
And J. Cooke, Ormond-Quay, Dublin.
1818 - 1822