A Complete System of Pleading: Comprehending the Most Approved Precedents and Forms of Practice;... With an Index... Incorporating and Making it a Continuation of Townshend's and Cornwall's Tables.Ten Volumes. First Edition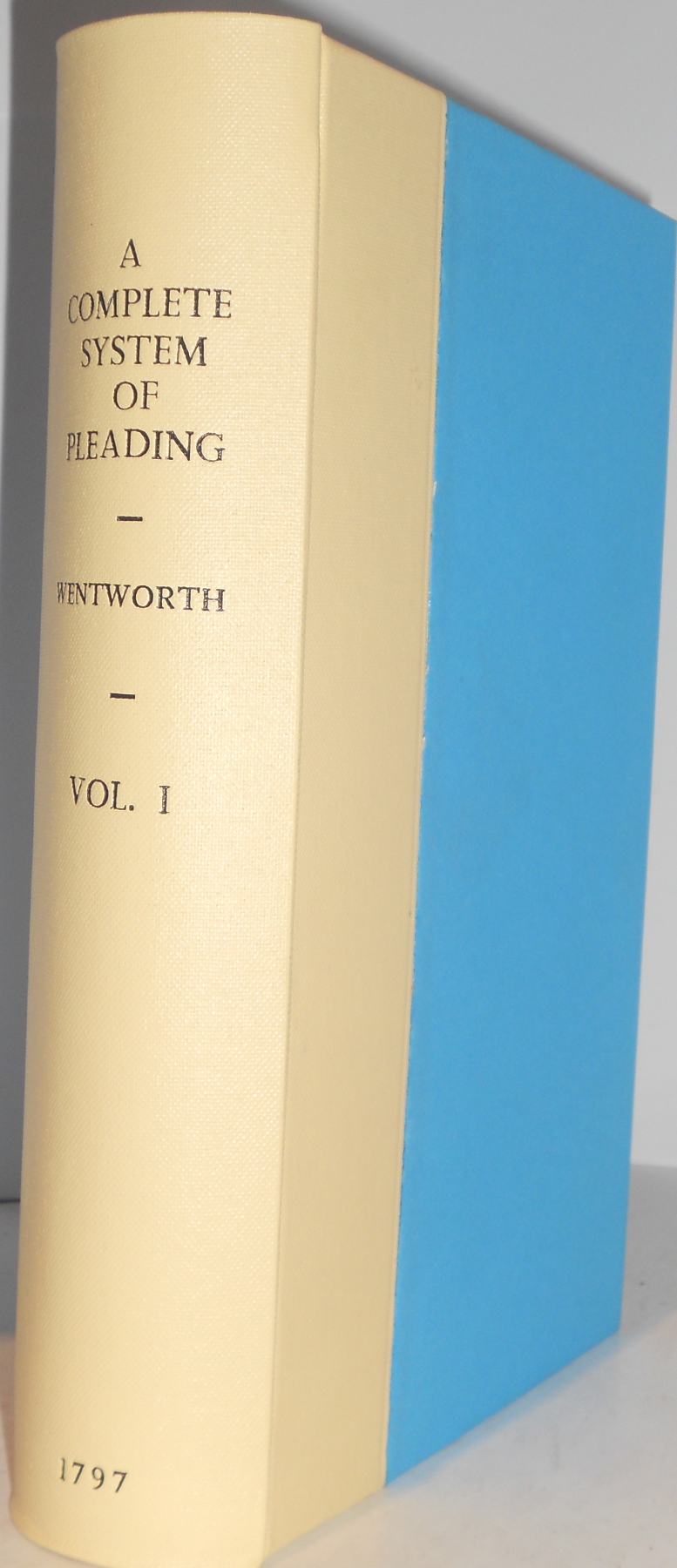 ISBN13: 001053
Published: December 1796
Publisher:
Country of Publication: London and Dublin, UK
Format: Octavo
Price: £1650.00
(Second Hand)

This set is a mix of volumes 1-8 from the London printing, and volumes 9 and 10 from the Dublin printing. Because, as usual, the Dulin printing copies are smaller than the London volumes, our binder, upon recovering the set, has stilted the Dublin volumes, so that all ten volumes are the same size.Volumes one to five were published in 1797, volumes six to eight in 1798, and volumes nine and ten in 1797. Complete sets of this work are very scarce to come by now. The set was rebound with blue boards and cream spines in an attempt to mirror the sets original appearance; though originally the boards were of card and the spines of tough paper. The condition of the contents are fairly good, but there is the occassional dirtied sheet.
Book Condition: Very Good
Binding: Blue and Cream Buckram
Publisher: G.G. And J. Robinson. And J. Moore.