The Language of the Law: An Anthology of Legal Prose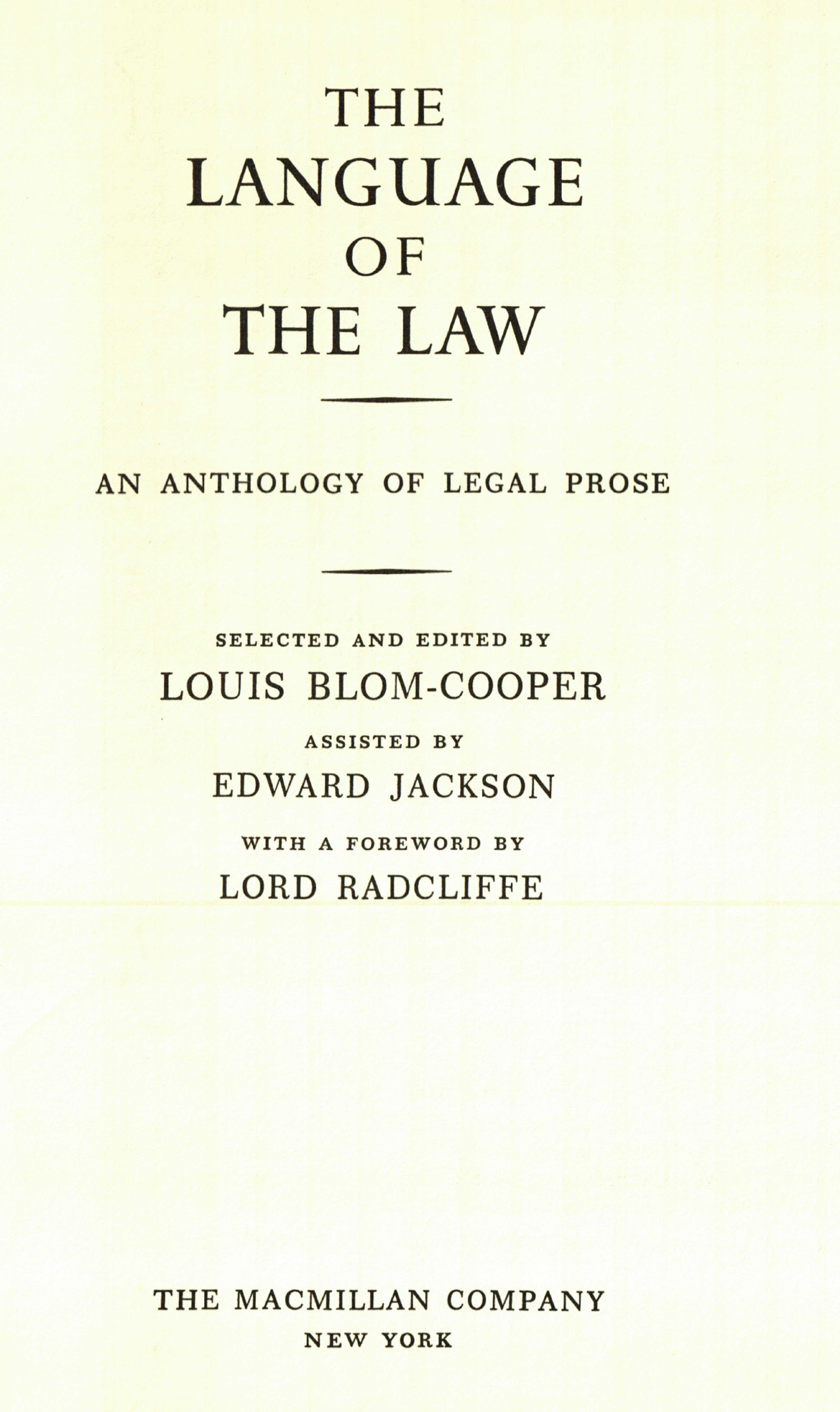 ISBN13: 004080
ISBN: 004080
Published: April 1965
Publisher: The Macmillan Company
Country of Publication: USA
Format: Hardback
Price: Out of print

Sir Arthur Quiller-Couch, editing the Oxford Book of English Prose discovered a new vein of literature. Law books, undeniably rich in legal learning, contained - rather surprisingly, he found - a sizeable body of good writing. But the recovery of these literary gems from their legal environment was a formidable task, and only three judges found their way into his anthology.
In his previous book The Law as Literature Louis Blom-Cooper gave equal say to lawyer and non-lawyer. Now he and his collaborator have collected a whole volume devoted exclusively to the writings of lawyers.
They have burrowed deep into the great mass of law reports and legal books, and have come up with a rich and illuminating collection of legal literature. Bowen and Macnaghten - two of the three judges in 'Q's' anthology - are represented here; so are other judicial giants through the ages - Bacon, Stowell, Stephen, Holmes, Atkin and. Frankfurter.
Here is an impressive array of testimony that the spirit of literature lives even in the dusty corners of the law. Here are those who practise the law, and those who preach it; those who make it, and those who break it. Here too are the great issues of human rights and fundamental freedoms, elegantly - at times indignantly - argued.
Then there are less important but more dramatic cases where judges discourse felicitously about the oddities of human behaviour which enliven the legal stage. Witnesses to the pervasive influence of English law includes judges in Scotland, Ireland, the United States, Australia, New Zealand, Canada, Israel and South Africa - all beneficiaries, to a greater or lesser extent, of our lady the Common Law.