Hanged by the Neck: An Exposure of Capital Punishment in England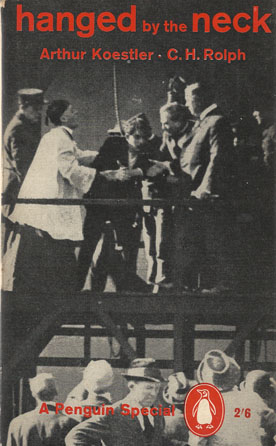 ISBN13: 004105
ISBN: 004105
Published: June 1961
Publisher: Penguin Books
Country of Publication: UK
Format: Paperback
Price: Out of print

This Penguin Special is a short, violent attack on the degradation of capital punishment. The authors show that capital punishment is not a deterrent and serves no useful purpose whatsoever.
They examine the attitude of the retentionists and of the judges. They analyse the actions for which those convicted have been hanged in recent times. Finally they make a moving plea for sanity in the future.
Arthur Koestler's Reflections on Hanging is among the most outstanding books ever written on capital punishment. He joins forces here with C. H. Rolph, the well-known New Statesman correspondent.
A companion Penguin Special, Hanged in Error by Leslie Hale M.P., is published at the same time as this book.