Crime Documentaries 2: Robert Hoolhouse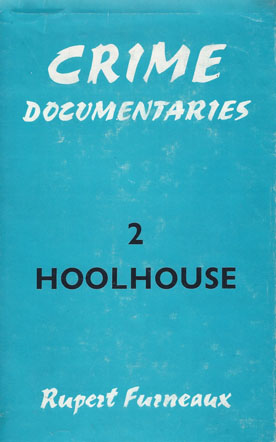 ISBN13: 004913
ISBN: 004913
Published: June 1960
Publisher: Stevens & Sons Ltd
Country of Publication: UK
Format: Hardback
Price: £30.00
(Second Hand)

Out of Print
In 1938 Robert Hoolhouse, a 20-year-old farm labourer in County Durham, was convicted and hanged for the murder of Mrs. Jane Dobson, a local farmer's wife aged 67.
Mrs. Dobson had been raped and stabbed twice. The interest in this trial, and the reason for its inclusion in this series, lies in the possibility, arising from many inconsistencies in the evidence, of there having been a miscarriage of justice.
To the surprise of all in court, and in the face of a summing up favourable to the accused, the jury arrived at a verdict of guilty after an absence of four hours. It is possible to read the evidence, all of which is purely circumstantial, and come to no firm conclusion. It is nicely balanced on either side.
There is one piece of evidence, the significance of which does not seem to have been fully appreciated at the trial and which points to the accused's innocence. Yet there is nowhere any other suspect to support the contention that there was a miscarriage of justice.
The author uses the official trial transcript, he has seen the photographic exhibits, he has visited the area and he has talked to the local people and relatives. Here is all the evidence available.
Did an innocent man hang?