European Business Law Review: Print Only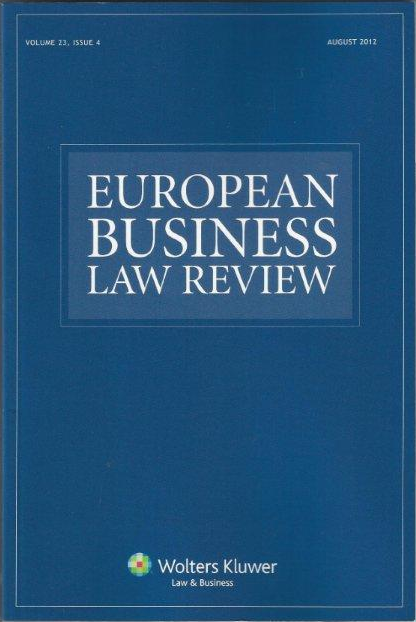 ISSN: 0959-6941
Latest Release: February 25, 2020
Publisher: Kluwer Law International Subscriptions
Country of Publication: The Netherlands
Format: Journal
Price: £911.00

Subscription Type: Annual Subscription
Domestic Renewal Price: £911.00
Despatched in 14 to 16 days.
Developments like the completion of the Single Market, the adoption of the Treaty on European Union, the opening up of the European Economic Area, and the emergence of the Central and Eastern European markets make it vital for all legal practitioners and academics concerned with commercial and transnational law to have access to up-to-date information on the laws governing business throughout the whole of Europe.
European Business Law Review offers current, authoritative information on a wide range of issues and developments in European business law. Written by a distinguished international team of legal practitioners and academics, European Business Law Review proves an invaluable source of current information, practical analysis, and expert guidance for all lawyers, advisers, and researchers dealing with European business law on a regular basis.
Published six times a year, European Business Law Review includes:-
Analytical articles offering incisive investigations and practical analysis of topics of current importance;
Country reports highlighting key issues from different European countries;
Eurobrief, containing concise summaries of the latest European Community Directives, as reported in the
Official Journal, and details of relevant communications from key European institutions;
Case notes on important recent cases from the European Court of Justice, the Court of First Instance and various national courts; and
Reviews of the latest literature on areas of European business law.
European Business Law Review
provides a regular service of opinions and new information, offering practical analysis and guidance on a broad spectrum of topics relating to commercial law in Europe. It covers legal developments in the European Community, the EFTA countries, and the new democracies of Central and Eastern Europe, and also offers an insight into the legal aspects of European trade with non-European countries.