Achieving Consistency in Sentencing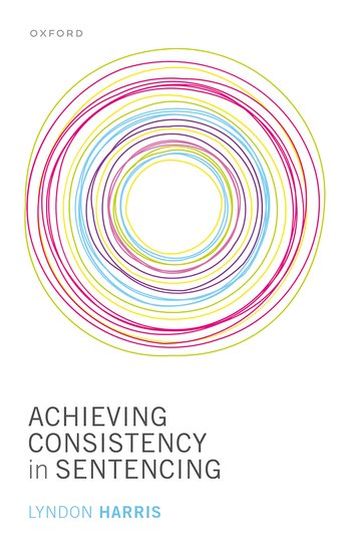 ISBN13: 9780192859266
Published: September 2022
Publisher: Oxford University Press
Country of Publication: UK
Format: Hardback
Price: £80.00

The Sentencing Council of England and Wales has as its core aim to promote consistency in sentencing, with a developed system of appellate guidance at sentencing in addition to a narrative guidelines system which is now two decades old. As such, there is much to analyse and many lessons to be learned - for England and Wales and other jurisdictions. Consistency in sentencing is widely regarded to be an essential component of a fair sentencing system; but what does consistency mean exactly?
In Achieving Consistency in Sentencing, the author maintains that consistency incorporates both substantive and procedural elements, focussing upon the proper application of principle. The notion of comparing 'like' cases is rejected as simplistic, impractical, and unprincipled. Lyndon Harris argues that a more principled approach reconciles the tension between consistency and individualised justice which has been suggested to exist. The author uses clear empirical evidence of inconsistency in sentencing to emphasize the crucial need for discretion during the sentencing exercise which, he argues, should be structured in a way that encourages sentences to be imposed in accordance with the principles underpinning the scheme while maintaining the ability to individualise sentences. Using England and Wales as a case study, this work analyses various methods of structuring discretion.
The latter part of the book examines the interplay between the primary givers of guidance: Parliament, the Court of Appeal (Criminal Division), and the Sentencing Council and draws conclusions (good and bad) as to ways in which consistency can be achieved. Lyndon Harris identifies lessons to be learned while pointing out the strengths and deficiencies in the various devices used to guide sentencing judges when they are required to exercise their discretion. The book draws attention to the need for greater flexibility and structure while emphasising the work that needs to be done to address racial and gender inconsistencies in sentencing. Thus, while providing a theoretically sound critique of the concept, this monograph is of direct practical relevance to those studying or practising in sentencing systems worldwide.