The International Sale of Goods 5th ed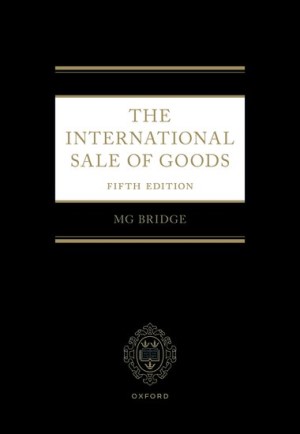 ISBN13: 9780192882424
Published: November 2023
Publisher: Oxford University Press
Country of Publication: UK
Format: Hardback
Price: £350.00

The fifth edition of this leading authority continues to provide comprehensive analysis of the law and practice of sale of goods under English and international law. The unique dual coverage of contracts under English law and the UN Convention on the International Sale of Goods (CISG) is of great value to those interested in all types of sale of goods contracts, including the sale of commodities. The detailed commentary provides analysis on decided cases as well as on standard form contracts that represent evolving trade practice.
This edition offers updated and essential analysis of the rapidly-evolving law related to the CISG, including an assessment of how specific issues - such as no oral modification clauses - might be addressed under the Convention. In addition, it provides expanded coverage of standard form contracts beyond the dry trades, including developments in electronic documentation and further treatment of notices of appropriation and force majeure. Further, there is a discussion of Incoterms 2020, and an expanded and updated treatment of contractual estoppel, good faith and contractual discretion, contractual termination and damages.
As ever, the law is explored in the context of commercial practice making the book an ideal reference source for practitioners, scholars, and postgraduate students.