Practising Virtue: Inside International Arbitration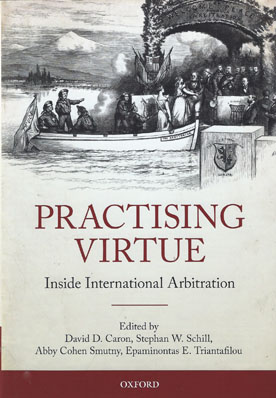 ISBN13: 9780198739807
Published: November 2015
Publisher: Oxford University Press
Country of Publication: UK
Format: Hardback
Price: £215.00

Despatched in 3 to 5 days.
International arbitration has developed into a global system of adjudication, dealing with disputes arising from a variety of legal relationships: between states, between private commercial actors, and between private and public entities. It operates to a large extent according to its own rules and dynamics - a transnational justice system rather independent of domestic and international law. In response to its growing importance and use by disputing parties, international arbitration has become increasingly institutionalized, professionalized, and judicialized. At the same time, it has gained significance beyond specific disputes and indeed contributes to the shaping of law. Arbitrators have therefore become not only adjudicators, but transnational lawmakers. This has raised concerns over the legitimacy of international arbitration.
Practising Virtue looks at international arbitration from the 'inside', with an emphasis on its transnational character. Instead of concentrating on the national and international law governing international arbitration, it focuses on those who practise international arbitration, in order to understand how it actually works, what its sources of authority are, and what demands of legitimacy it must meet. Putting those who practise arbitration into the centre of the system of international arbitration allows us to appreciate the way in which they contribute to the development of the law they apply. This book invites eminent arbitrators to reflect on the actual practice of international arbitration, and its contribution to the transnational justice system.