Investor-State Arbitration 2nd ed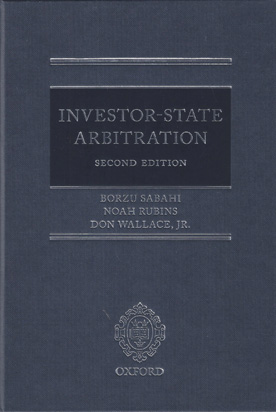 ISBN13: 9780198755760
Published: September 2019
Publisher: Oxford University Press USA
Country of Publication: United States
Format: Hardback
Price: £195.00

The increasing importance of international investment has been accompanied by the rapid development of a new field of international law that defines the obligations of host states towards foreign investors and creates procedures for resolving disputes in connection with those obligations.
The second edition of Investor-State Arbitration builds on the successful first edition to include developments in law and practice, and provides the reader with an even more in-depth expert coverage of all aspects of this field of international law.
The book examines the international treaties that allow investors to proceed with the arbitration of their claims, describe the most-commonly employed arbitration rules, and set forth the most important elements of Investor-State arbitration procedure - including tribunal composition, jurisdiction, evidence, award, and challenge of annulment.
The evolution and rapid development of the field of international investment, including the formation of the International Center for the Settlement of Investment Disputes (ICSID), and more than 2,000 bilateral investment treaties, most of which were entered into in the last twenty years, is given dedicated coverage.
Investor-State Arbitration represents an indispensable tool for practitioners working in law firms, governments, and NGOs involved in this field, as well as for academics and students who are studying international law.