Arbitration Under International Investment Agreements: A Guide to the Key Issues 2nd ed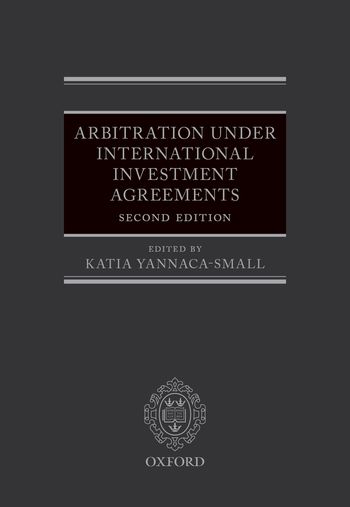 ISBN13: 9780198758082
Published: July 2018
Publisher: Oxford University Press USA
Country of Publication: USA
Format: Hardback
Price: £170.00

Investor-state arbitration is a form of dispute settlement that allows foreign investors the opportunity to seek compensation for damages or discriminatory practices, most of which arise out of breaches of treaty obligations by the governments of host countries. With a high level of public interest involved in these cases, the awards of these tribunals are subject to much scrutiny and debate. As a result, up-to-date knowledge of the key topics of investment arbitration is integral for those practicing in the field, especially given the rapid development of international investment law.
Arbitration Under International Investment Agreements: A Guide to the Key Issues describes the most important procedural and substantive aspects of investment arbitration in a practical and accessible manner. Covering all procedural stages of investor-state arbitration, the text provides a broad overview of the key topics including the role of precedent, counterclaims, third party funding, bi-trifurcation, burden of proof regarding jurisdiction, attribution, breach of treaty and contract claims, fair and equitable treatment, indirect expropriation, and culminates in the enforcement of investment awards. The text also describes the conflicts and challenges facing arbitrators from a practical perspective, providing a comprehensive insight into investor-state arbitration.
With contributions from many of the leading experts in the field, from private practitioners and academics to government and NGO officials, this text addresses all parties in a credible and objective manner. Through pragmatic and reliable analysis, this book provides the reader with an authoritative understanding of all aspects of this evolving topic.