Criminal Evidence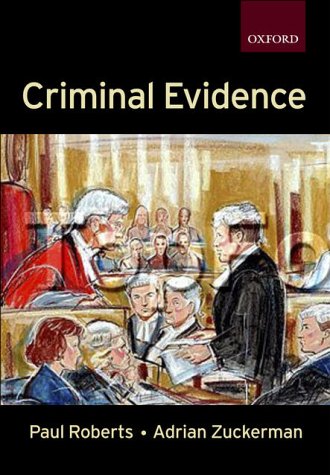 ISBN13: 9780198764977
ISBN: 0198764979
Published: March 2004
Publisher: Oxford University Press
Country of Publication: UK
Format: Paperback
Price: Out of print

Based on Adrian Zuckerman's Principles of Criminal Evidence,this new book offers a critical commentary on the main rules and principles regulating the admission of evidence in English criminal proceedings.
Existing legal rules are placed in their theoretical, institutional, procedural, and broader criminal justice context, and reform options are systematically canvassed and examined.
Thoroughly revised and updated to take into account all the doctrinal developments over the last fourteen years, Roberts and Zuckerman cover all the major changes relating to the presumption of innocence, privilege against self-incrimination, hearsay, character, and the law of corroboration. The book also fully integrates the European Convention of Human Rights and post HRA developments to date.
Its engaging and accessible style and increased emphasis on the moral and political foundations of evidentiary rules will interest Evidence scholars, students, and teachers throughout the common law world and beyond