The New Regulatory Framework for Consumer Dispute Resolution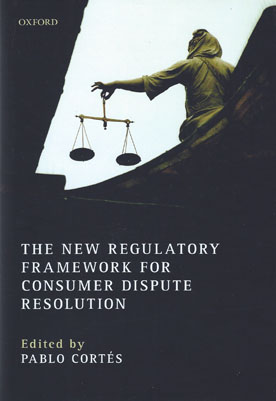 ISBN13: 9780198766353
Published: December 2016
Publisher: Oxford University Press
Country of Publication: UK
Format: Hardback
Price: £110.00

Consumer out-of-court redress in the European Union is experiencing a significant transformation; indeed the current changes are the most important that have occurred in the history of the EU.
This is due to the recent implementation of the Alternative Dispute Resolution (ADR) Directive 2013/11/EU and the Online Dispute Resolution (ODR) Regulation (EU) 2013/524. The Directive ensures the availability of quality ADR schemes and sets information obligations on businesses, and the Regulation enables the resolution of consumer disputes through a pan European ODR platform.
The New Regulatory Framework for Consumer Dispute Resolution examines the impact of the new EU law in the field of consumer redress. Part I of the volume examines the new European legal framework and the main methods of consumer redress, including mediation, arbitration, and ombudsman schemes.
Part II analyses the implementation of the ADR Directive in nine Member States with very different legal cultures in consumer redress, namely: Belgium, Ireland, Italy, Germany, France, Portugal, Spain, the Netherlands and the UK, as well as the distinct approach taken in the US. Part III evaluates new trends in consumer ADR (CDR) by identifying best practices and looking at future trends in the field.
In particular, it offers a vision of the future of CDR which is more than a mere dispute resolution tool, it poses a model on dispute system design for CDR, it examines the challenges of cross-border disputes, it proposes a strategy to promote mediation, and it identifies good practices of CDR and collective redress.
The book concludes by calling for the mandatory participation of traders in CDR.