Mi5, the Cold War, and the Rule of Law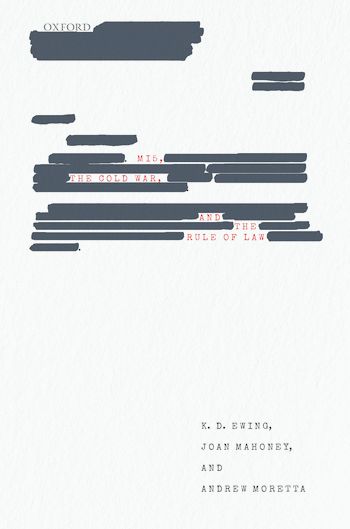 ISBN13: 9780198818625
Published: May 2020
Publisher: Oxford University Press
Country of Publication: UK
Format: Hardback
Price: £93.00

Despatched in 3 to 5 days.
This book explores the powers, activities, and accountability of MI5 from the end of the Second World War to 1964. It argues that MI5 acted with neither statutory authority nor statutory powers, and with no obvious forms of statutory accountability. It was established as a counter-espionage agency, yet was beset by espionage scandals on a frequency that suggested if not high levels of incompetence, then high levels of distraction and the squandering of resources.
The book addresses the evolution of MI5's mandate after the Second World War which set out its role and functions, and to a limited extent the lines of accountability, the surveillance targets of MI5 and the surveillance methods that it used for this purpose, with a focus in two chapters on MPs and lawyers respectively; the purposes for which this information was used, principally to exclude people from certain forms of employment; and the accountability of MI5 or the lack thereof for the way in which it discharged its responsibilities under the mandate.
As lawyers the authors' concern is to consider these questions within the context of the rule of law, one of the core principles of the British constitution, the values of which it was the duty of the Security Service to uphold. Based on extensive archival research, it suggests that MI5 operated without legal authority or exceeded the legal authority it did have.