The Sale of Goods 4th ed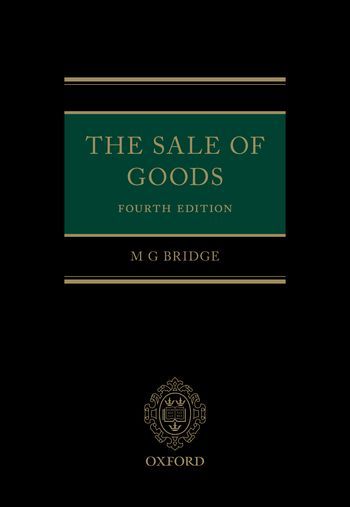 ISBN13: 9780198832720
Published: December 2019
Publisher: Oxford University Press
Country of Publication: UK
Format: Hardback
Price: £237.50

The fourth edition of this established and highly-regarded work is the most systematic study available of the law of sale of goods with reference to UK and Commonwealth authorities and relevant UK and EU legislation.
A distinguishing feature of the work is the depth of treatment of problem areas, providing clarity on the law. It provides full coverage of content, interpretation and performance issues relating to sale of goods agreements. The book also addresses the relevant aspects of consumer law, as well as issues such as recoverability of damages, currency and interest.
The work has been updated in its fourth edition to cover all recent developments in caselaw, most notably The Supreme Court in PST Energy 7 Shipping LLC v OW Bunker Malta Ltd (The Res Cogitans) [2016] UKSC 23 which has given rise to a new category of contract: the sui generis supply contract, for which no statutory model yet exists. Also examined in depth is the Consumer Rights Act 2015, which has profoundly affected the structure of sales law and, in a number of key instances, has also affected the substance of the law.
This work remains the leading work of scholarship and an invaluable reference for all practitioners and scholars working in the field.