The Limits and Legitimacy of Referendums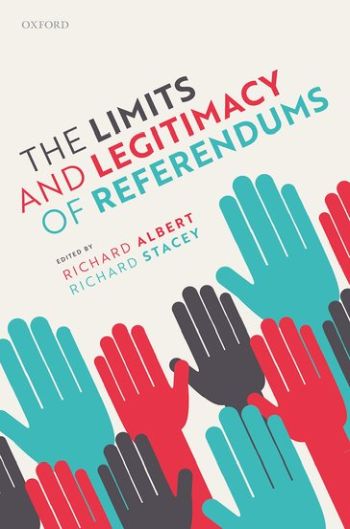 ISBN13: 9780198867647
Published: May 2022
Publisher: Oxford University Press USA
Country of Publication: USA
Format: Hardback
Price: £80.00

Despatched in 8 to 10 days.
The possibility of democracy-enhancing uses and anti-democratic abuses of referendums reveals a paradox: mechanisms of democracy can be exploited to do violence to the basic principles of democracy. The Limits and Legitimacy of Referendums seeks to identify standards we might use to assess the democratic legitimacy of a referendum when we cannot rely on the norms of traditional liberal democracy.
This innovative book explores how referendums manage the tension between liberalism and democracy, and whether this device holds promise for reconciling these two commitments. A range of scholars from around the world expose how referendums may be abused on one hand to achieve short-term political or even personal gains, and how, on the other, they may aspire to reflect the best traditions of deliberative, innovative, democracy-enhancing popular decision-making.
Structured around three big questions, this book seeks to identify what makes a referendum legitimate. First, why have referendums on issues of fundamental political importance become so frequent around the world? Second, who are - or who should be - the people that make decisions about a political community's future? And third, are referendums an effective and reliable mechanism of popular sovereignty or democratic choice?
These essays - written for scholars, public lawyers, political actors and citizens - bring together diverse perspectives on referendums, constitutionalism, liberalism and democracy in ways that challenge the conventional wisdom, prompt new answers to enduring questions, and urge reconsideration of how we evaluate the legitimacy of referendums.