Reparations for Indigenous Peoples: International and Comparative Perspectives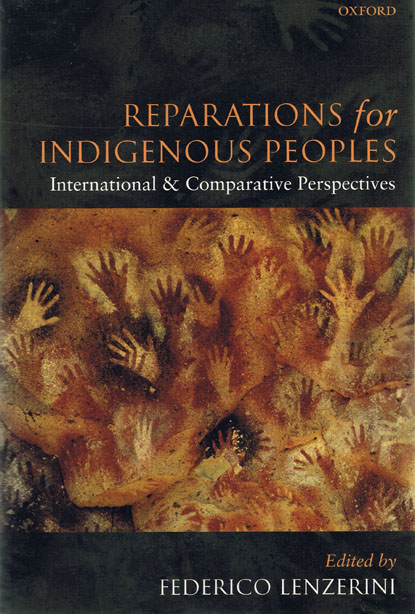 ISBN13: 9780199235605
Published: October 2007
Publisher: Oxford University Press
Country of Publication: UK
Format: Hardback
Price: £132.50

Despatched in 5 to 7 days.
The volume brings together a group of renowned legal experts and activists from different parts of the world who, from international and comparative perspectives, consider the right of indigenous peoples to reparations for breaches of their individual and collective rights.
The first part of the book is devoted to general aspects of this important question, providing a comprehensive assessment of the relevant international legal framework and including overviews of the topic of reparations for human rights violations, the status of indigenous peoples in international law and the vision of reparations as conceived by the peoples concerned.
The second part embraces a comprehensive investigation of the relevant practice at the international, regional, and national level, including some pertinent, in-depth case-studies, offering a comparative perspective on the ways in which the right of indigenous peoples to reparation is realized worldwide. The contributions forming the second part also examine the best practices for granting effective reparations, according to the ideologies and expectations of the communities concerned.
The global picture painted by these contributions offers a view of the status of relevant international law that is synthesised in the final chapter, which also prescribes the best practices and strategies to be adopted in order to maximize concrete opportunities for indigenous peoples to obtain effective redress.
As a whole, the volume offers a comprehensive vision of its subject matter in international and comparative law, with a practical approach aimed at supporting legal academics, administrators, and practitioners concerned in improving the avenues and modalities of reparations for indigenous peoples.