Legal Rights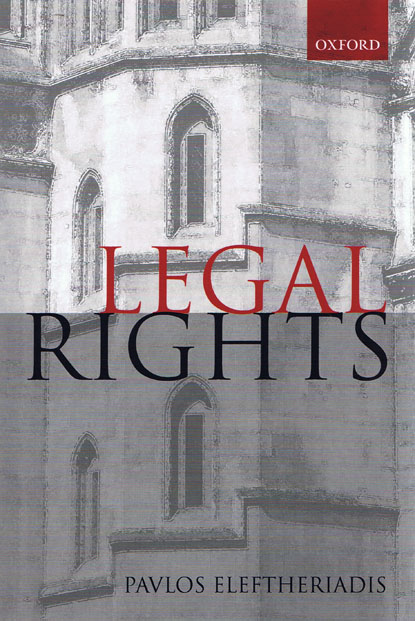 ISBN13: 9780199545285
Published: September 2008
Publisher: Oxford University Press
Country of Publication: UK
Format: Hardback
Price: £76.00

Despatched in 4 to 6 days.
How are we to understand the concept of a right? Is there a relation between rights in law and their moral counterparts? If so, how are we to account for it? These questions touch on fundamental issues in the methodology of legal and political theory and put into perspective the status of law as both fact and standard in practical reason.
Legal Rights addresses core debates in legal philosophy by criticizing the existing analytical models for understanding legal rights and advocating a new approach based on normative political philosophy. Just as there are rational requirements of morality, there are rational requirements of law. This book outlines a political theory of law guided by the idea of the social contract, according to which rights and legal relations as well as other key elements of legal reasoning are capable of being justified before equal citizens under the constraints of public reason.
The book presents an account of legal rights which vindicates the 'will theory' over its traditional rival, the 'interest theory' and outlines the distinctive role of rights in defining legal relations. Legal rights are a special problem of political philosophy defined by the unique position of law as an essential component of the civil condition and a necessary condition for freedom.
Offers an original contribution to two central questions in the philosophy of law - what is the proper approach for jurisprudence? And what is the nature of a legal right?
Examines a wide range of rights theories and problems - from the right to property in economic analysis to the role of rights in political liberalism
Rehabilitates Rawls' idea of 'Public Reason' and indicates its potential impact for fundamental questions in the philosophy of law