A Practical Approach to Trade Mark Law 4th ed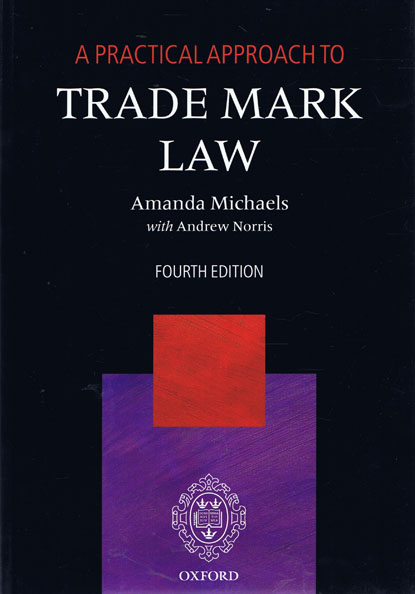 ISBN13: 9780199579686
Published: March 2010
Publisher: Oxford University Press
Country of Publication: UK
Format: Paperback
Price: Out of print

A new edition of a well established text, previously published by Sweet & Maxwell, and now part of the renowned Oxford University Press A Practical Approach series, A Practical Approach to Trade Mark Law provides a comprehensive, digestible and approachable introduction to trade mark law, explaining the technicalities of the law in plain, accessible language.
This 4th edition takes into account many important recent decisions of the ECJ, the CFI and the English Courts, as well as important legislative changes, the new rules on comparative and misleading advertising, the change to the rules on relative rights, and significant amendments to practice at the UKIPO.
While the focus of the book is primarily on UK law, it also deals with the acquisition and protection of Community Trade Marks, and procedure at OHIM, drawing comparisons between trade marks in the UK, and Community Trade Marks where appropriate.
The book remains highly practical throughout, comprising discussion on topics such as the absolute and relative tests for registrability, registration practice and procedure, revocation, assignment and licensing as well as complete coverage of the law on infringement, passing off and remedies.
The A Practical Approach series is the perfect partner for practice work. Each title focuses on one field of the law, providing a comprehensive overview of the subject together with clear, practical advice and tips on issues likely to arise in practice. The books are also an excellent resource for those new to the law, where the expert overview and clear layout promote clarity and ease of understanding.