The Law of Human Rights: Fair Trial Rights 2nd ed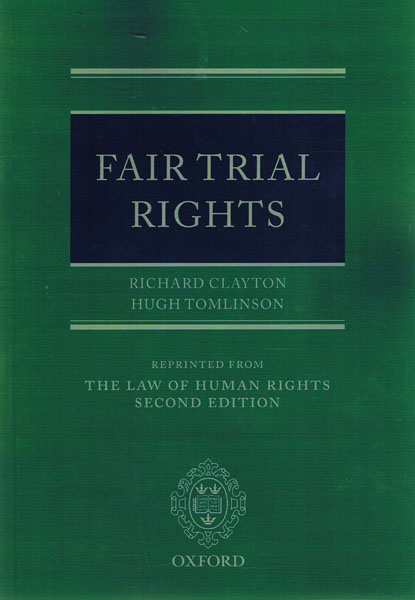 ISBN13: 9780199579747
Published: February 2010
Publisher: Oxford University Press
Country of Publication: UK
Format: Paperback
Price: £100.00

This book is a reprint of the chapter on Fair Trial Rights from the authors' major practitioner text, The Law of Human Rights.
Its separate publication in this form is intended to make it accessible to those who do not have their own copy of the larger work. It provides a comprehensive and authoritative treatment of the law relating to fair trial rights in the UK, with detailed analysis of the wider impact of the Human Rights Act 1998 in these areas.
The second edition of this work has been fully updated to provide detailed coverage of developments as the human rights legislation continues to be tested out in the courts. Systematic coverage of all the relevant European Convention case law is combined with a full survey of the common law principles and practice from the UK, Canada, New Zealand, South Africa and other jurisdictions.