Computer Law 7th ed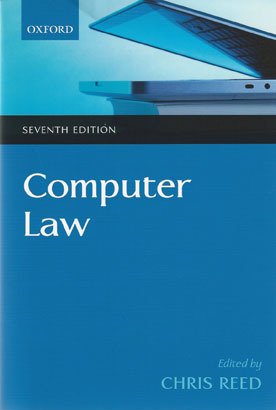 ISBN13: 9780199696468
Published: December 2011
Publisher: Oxford University Press
Country of Publication: UK
Format: Paperback
Price: £77.00

This edition is fully updated to reflect the Digital Economy Act 2010 and changes to consumer protection law at EU level including the Unfair Commercial Practices Directive.
Analysis of recent case law is also incorporated including, amongst others, the series of trade mark actions against eBay and copyrights suits against Google as well as the implications for IT contracts of BSkyB Ltd v HP Enterprise Services UK Ltd. All chapters have been revised to take into account the rapid evolution of the ways in which we consume, generate, store and exchange information, such as cloud computing, off-shoring and Web 2.0.
Now established as a standard text on computer and information technology law, this book analyses the unique legal problems which arise from computing technology and transactions carried out through the exchange of digital information rather than human interaction.
Topics covered range from contractual matters and intellectual property protection to electronic commerce, data protection and liability of internet service providers. Competition law issues are integrated into the various commercial sections as they arise to indicate their interaction with information technology law.