The Camden Town Murder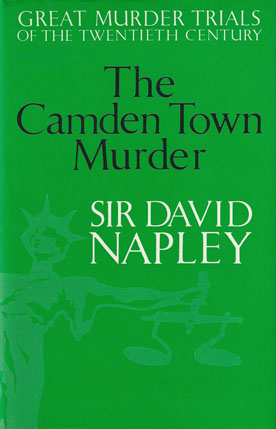 ISBN13: 9780297791270
ISBN: 9780297791270
Published: April 1987
Publisher: Weidenfeld and Nicholson
Country of Publication: UK
Format: Hardback
Price: £8.00
(Second Hand)

Out of Print
In the first of a new series of books on Great Murder Trials of the Twentieth Century, one of Britain's most famous lawyers reconstructs the controversial trial of Robert Wood in 1907 and the strange events leading up to it.
Murder was a capital offence punishable by hanging and until this remarkable trial no one accused of murder had ever given evidence in his own defence; those who had done so on other charges had all been convicted. Because of this and also because he was defended by the great Marshall Hall KC, whose volatile career was at a turning point, Wood's trial excited enormous public interest which has not diminished over the years.
In this gripping reconstruction of the case, Sir David Napley points to the direction in which the truth really lay. By the clever use of recreated dialogue and by restoring continuity, he makes the background and the trial itself into a riveting story which is as mystifying and dramatic as any play or detective novel.