Murder at the Villa Madeira: The Rattenbury Case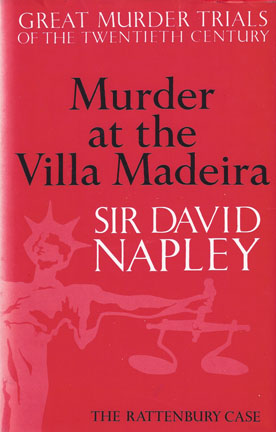 ISBN13: 9780297792086
ISBN: 0297792083
Published: January 1988
Publisher: Weidenfield & Nicolson
Country of Publication: UK
Format: Hardback
Price: £8.00
(Second Hand)

Out of Print
Is George Stoner still being bedevilled, fifty-three years after the event, for a murder he did not commit? Did he admit to a crime committed by the woman he loved from a misplaced sense of honour?
The eminent lawyer Sir David Napley provides an exciting and original reassessment of the dramatic events which resulted in the trial in 1935 of middle-aged Alma Rattenbury and her eighteen-year-old chauffeur lover for the murder of her sixty-seven-year-old husband.
What drew Alma Rattenbury and George Stoner into such a vortex? What part did the skills, tactics and perhaps even the characters of those involved in the trial play in the outcome? Sir David Napley brings his expertise to bear in this vivid reconstruction of events leading up to the hearing at the Old Bailey.
In analysing and explaining the anatomy of the trial itself he raises many factors never previously canvassed which give strong grounds for doubt as to whether justice was done.