Drafting Trusts and Will Trusts: A Modern Approach 13th ed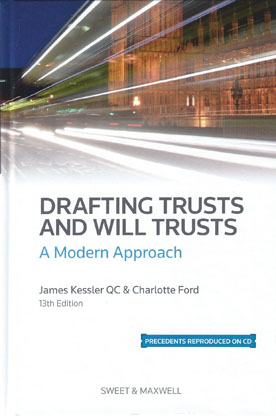 ISBN13: 9780414057470
Published: December 2016
Publisher: Sweet & Maxwell Ltd
Country of Publication: UK
Format: Hardback & CD-ROM
Price: Out of print

The new 13th edition of Drafting Trusts and Will Trusts is a crucial guide to drafting and understanding wills and trust documents.
The work offers a comprehensive selection of precedents to suit a wide range of requirements, and helps ensure the practitioner can make the best succession planning judgments through the use of the correct wills.and trusts.
This fully updated 13th edition has been written to incorporate all of the key developments in this area of law in the two years since the publication of the previous edition.
Features of the 13th edition include:-
Coverage of the new inheritance tax Residence Nil Rate Band
Guidance on the technical issues involved in drafting settlements, common mistakes and traps, which matters are essential to cover and those that can be safely be omitted
Precedents are accompanied with an explanation of why the text is there and the choices which need to be made
A fully updated section on the effect of pre and ante nuptial agreements, examining the practicalities of the Supreme Court judgment of Radmacher v Granatino and subsequent cases
Coverage of the Finance Act 2016
Deals with significant case law, including Loring v Woodland Trust and Brooke v Purton on transferable nil rate bands
Written in an easy to understand style enabling the less experienced drafter to comprehend more complex issues
Fully reviewed and updated precedents for practical assistance with drafting
Discussion of the impact and operation of the Care Act 2014 on the drafting of wills and trust documents